Thomas Nelson Publishers: Boldly Emphasized the Triquetra Symbol
Thomas Nelson Publishers emphasized with jewel-tone colors the triquetra symbol displayed on the cover of the 1979 paperback edition of the New King James Version New Testament.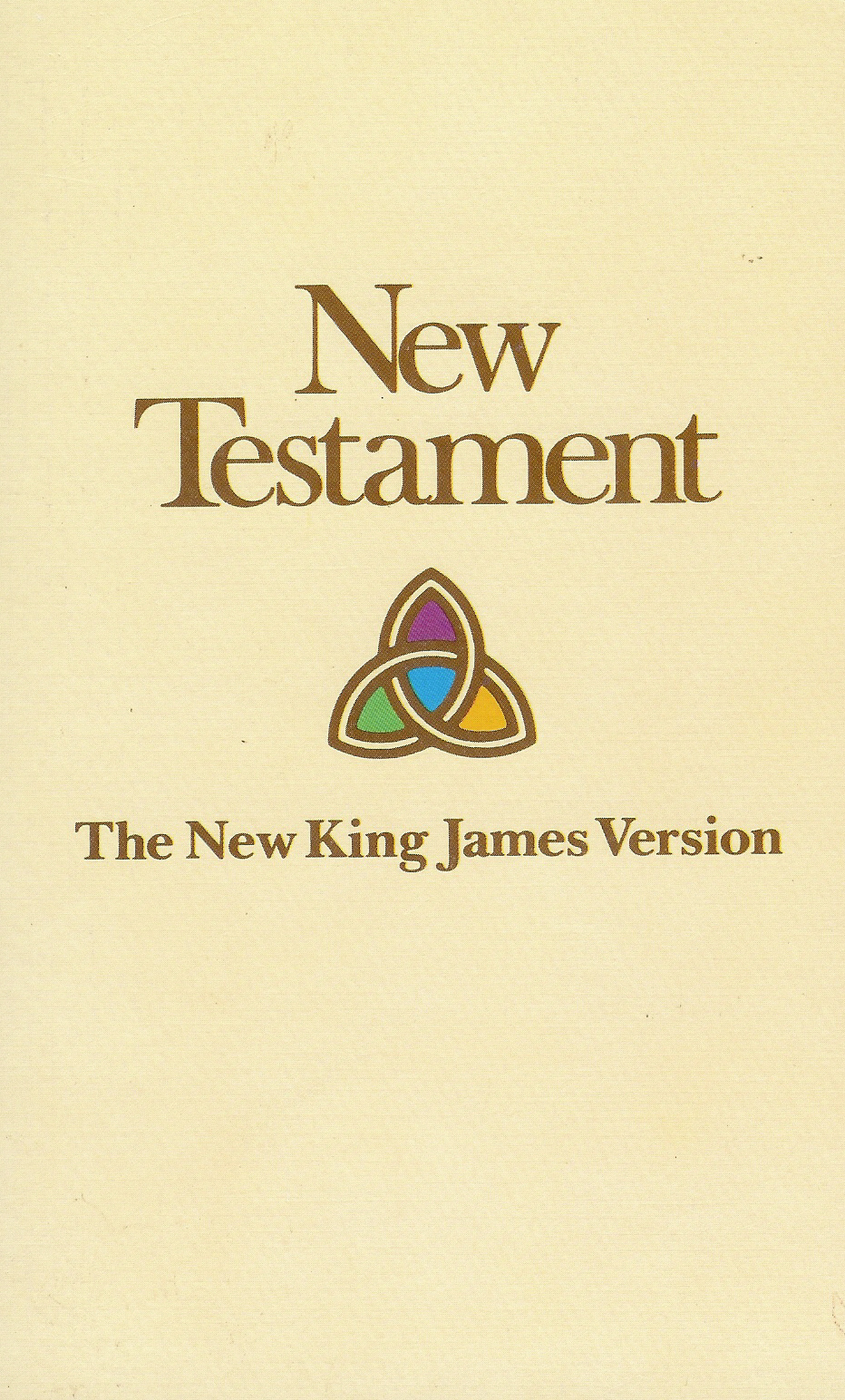 The "all rights reserved" declaration on the copyright page forbids readers to reprint any part of Thomas Nelson's NKJV 1979 paperback edition without their consent:
"The reprinting of any part of this Bible without the publisher's permission is forbidden."
The Thomas Nelson Publishers expect the church to believe their triquetra-marked and New Age-marked NKJV is "the most accurate, reliable, understandable edition [of the King James Version] yet published" and yet they forbade even one verse to be printed in gospel tracts or free bible study materials without their authorization. (1)
The New King James Version (and all copyrighted bible versions) belongs to the publisher, not to the body of Christ.
The authentic Holy Bible is an unsubstitutable part of the whole armor of God. It is those who take up the real sword of the Spirit who will be able to stand in the evil day:
Wherefore take unto you the whole armour of God, that ye may be able to withstand in the evil day, and having done all, to stand. (Ephesians 6:13)

And take the helmet of salvation, and the sword of the Spirit, which is the word of God: (Ephesians 6:17)
notes:
(1) Thomas Nelson now permits the use of a certain number of verses from their 'bible version' (their intellectual property) without prior authorization. See: http://www.biblegateway.com/versions/?action=getVersionInfo&vid=50
return to main index: New King James Version and the One World Church
Back To Main Page | Email Us
Liberty To The Captives Established in June 2001