Share this Page
|
Back To Main Page
|
Email Us
Charles Spurgeon: Prince of Pretenders
Susannah Spurgeon Posed With the Inverted V Sign Occult Hand Signal
This is a photo of Susannah Spurgeon (1) (wife of Charles Spurgeon) posing with the inverted Cabbalistic "V sign."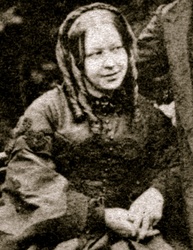 At this writing I can't find any definitive information about the meaning of Susannah Spurgeon's inverted "V sign" occult hand symbol but I can share something about the "V sign" symbol:
"The 'v sign' has a colorful history. 'V' is the Roman sign for the number five and Adam Weishaupt used it in the Illuminati to symbolize the 'law of fives,' but there's more. In the Cabala: 'the meaning for the Hebrew letter for V (Vau) is 'Nail.' Now, 'The Nail' is one of the secret titles for Satan within the brotherhood of Satanism. Satan is letting us know that this is one of his favorite signs. Why else does he like the PENTA-gram (Penta = five!) and the five-fold salute used in Masonry and witchcraft?" [Emphasis in the original.]" (2)
For reference I have posted a photo of Anne Rice, (3) author of the "Vampire" series who also posed for her picture while displaying an inverted V sign.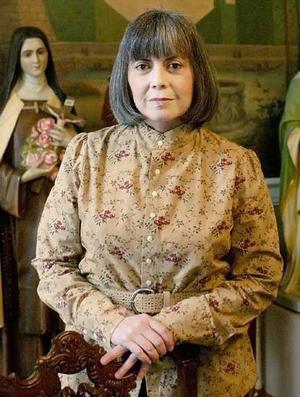 Share this Page | Back To Main Page | Email Us
Liberty To The Captives Established in June 2001